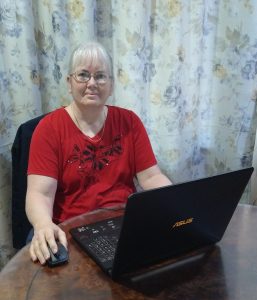 Hi, I'm Marita. 
I'm not your average nerd, I started learning a bit later in life than most….I was the same age as my IT teacher when I went back to school, but I think that gives me a bit of an advantage in some ways. Life experience and all that….
In technology, you're always learning, there's just no avoiding it. Lucky for me, I love to learn.
I've built a number of websites, and I've learned a lot over the last 8 years – and I continue to learn. And lucky for the world, there's lots and lots of people out there who love to share their knowledge. Unfortunately, there are also nasty people who like to undo the work that good people do, sometimes by sending out destructive viruses, and sometimes by hacking a site, just because they can.
Thankfully, as time rolls on, there are hard-working techies out there who build safeguards to protect honest, hard-working people like you and me. Using these safeguards makes your site much more secure, whether you're selling online, or just promoting a service – nobody wants to disappear from the www once they've been out there. Let's face it, it's how we get found! Even the good old yellow pages does most of their work online now, it's just the way of the world.
If you have an online business, and something goes sour, trust me when I say that it is devastating; I've been there and it's like you've had a limb cut off. Nobody can get in touch, you rapidly lose customers, and heaven only knows what opportunities you miss. And I vividly recall the occasion when I was hacked (many, many years ago), and the hacker left me a little cartoon explaining what he'd done. Charming. In those days, I wasn't in charge of my own website, and it was only through the extraordinary efforts of my webmaster that I was able to re-establish my site. Never again. I was already keen to jump into the rapidly changing technological world, it just pushed me to find that path with greater determination.
I've worked on a wide variety of computer systems, mostly in accounting & inventory programs. I was raising a family, and it wasn't until they were all nearly finished their schooling that I decided to finally take the plunge and get some formal training in this amazing IT sector. The world of information that this opened up to me has been truly life-changing. It's changed my world.
Let me help get you online and change your world!